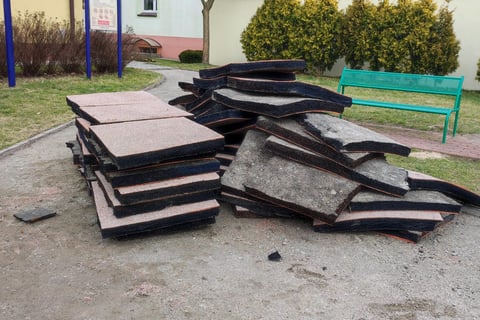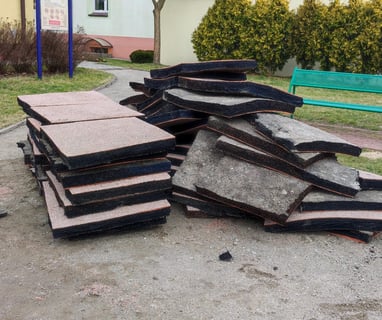 Our company specializes in professional removal and replacement of playground surfaces across Europe. Whether you need to rejuvenate a small playground in a park or undertake a comprehensive renovation of a large playground in the city center, we are ready to meet your expectations.
Our surface removal service ensures efficient and prompt removal of the existing surface, which may be damaged, worn out, or unsuitable for your needs. We employ modern methods and tools to carry out this process smoothly and effectively. Our experienced team works meticulously, taking care of every detail to guarantee complete removal of the old surface.
For larger playgrounds that also require dismantling of old play equipment, we offer this additional service. Our team of professionals will handle the safe and effective dismantling in accordance with the highest safety standards. This ensures that the entire process runs smoothly and meets your expectations.
We take pride in our competitive prices, which are the lowest in Europe. By utilizing innovative methods of synthetic surface disposal, we can offer our customers high-quality services at affordable prices. Our solutions are environmentally friendly and focused on minimizing negative impact on the environment.
Whether your playground requires a complete surface replacement or just partial modernization, our company is ready to meet your needs. We provide a professional approach, high-quality services, and timely completion of work.
Contact us today for more information or to schedule a quotation. We are ready to help you rejuvenate and enhance your playground in a way that meets your expectations.