We are a company specializing in the distribution and installation of certified safe surfaces for playgrounds since 2009. Our experience and successfully completed projects, including many under the government program RADOSNA SZKOŁA (Joyful School), allow us to offer you a wide range of solutions suitable for every investment.
In our offer, you will find various types of poured or laid surfaces, regrowth mats, artificial grass, wood chips, and a novelty on the market - oak bark surface. Additionally, we offer safety accessories such as curb overlays, rubber edges, and corners.
We assure you that our surfaces are certified and meet the highest safety standards. We are also able to carry out the dismantling and disposal of old surfaces. We encourage you to contact us via the form on the website or by phone to get more information and advice on the best solution for your investment.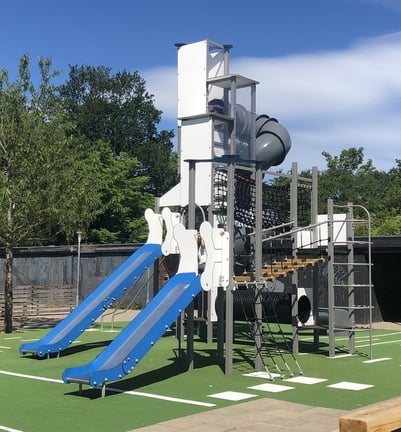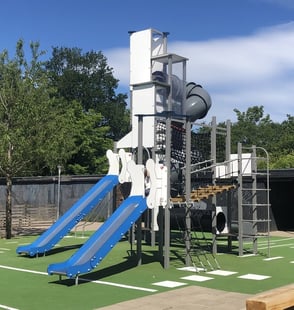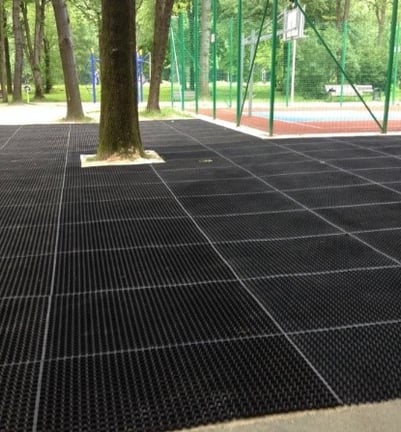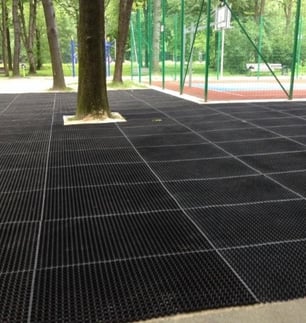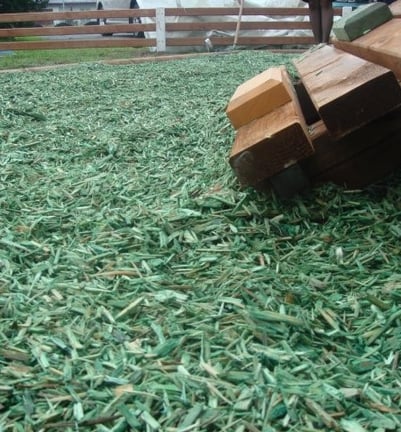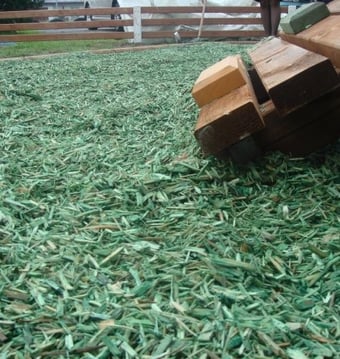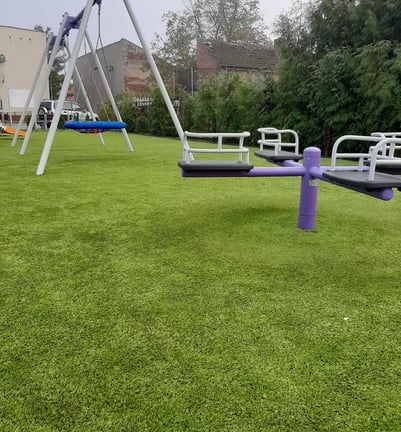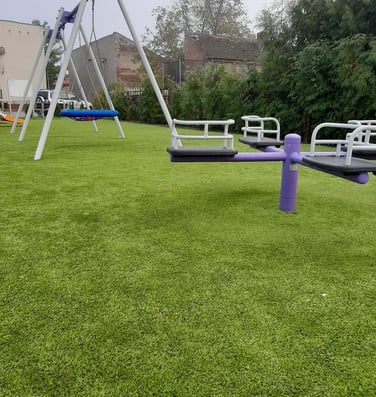 Artificial grass is an excellent solution for playgrounds and beyond. It allows you to easily "revitalize" an old playground where an old synthetic surface is laid.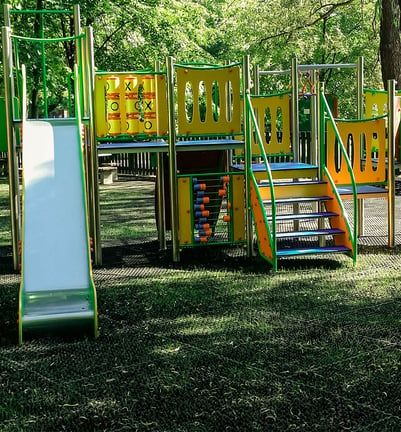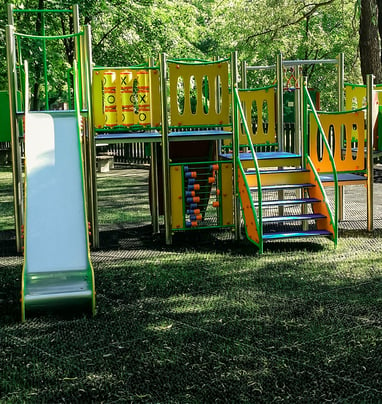 Regrowth mats are, right after sand, the cheapest safe substrate used in playgrounds. These mats cushion a fall from a height of 3 meters.
Colored wood chips dyed with natural dyes - this solution is definitely the most eco-friendly.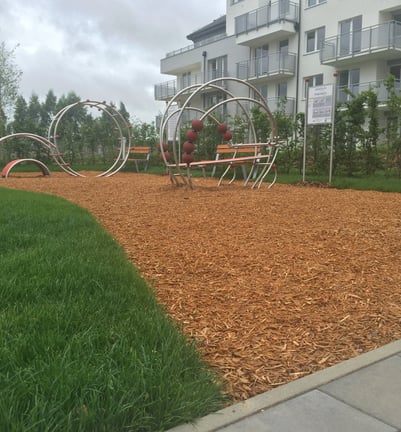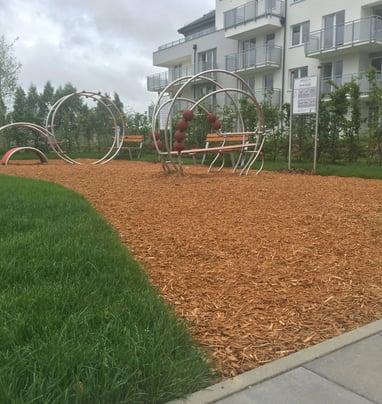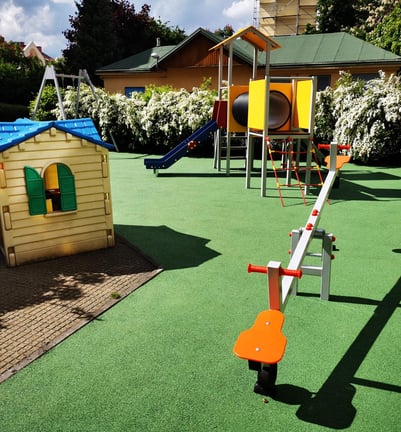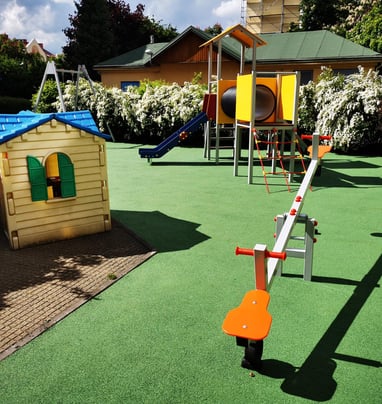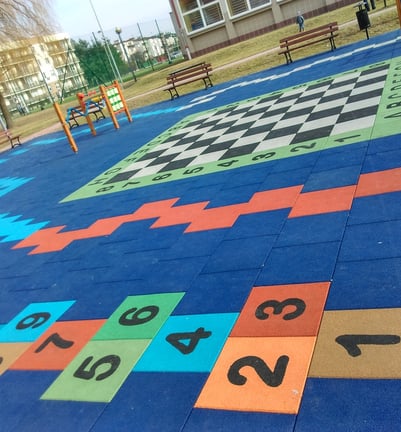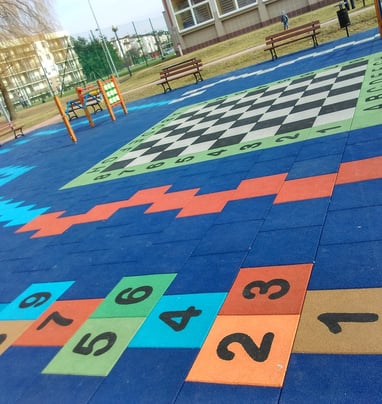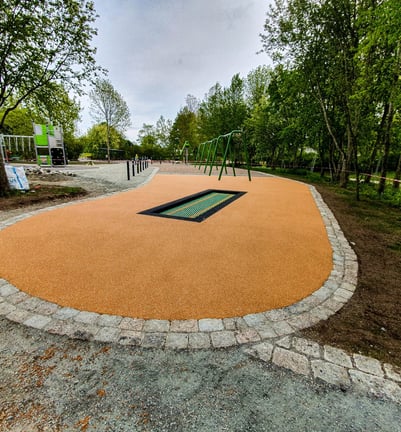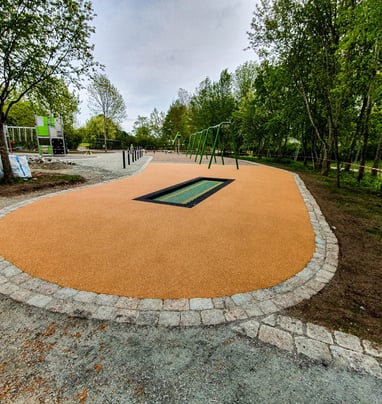 Poured synthetic surface: the most popular solution in recent years, visually appealing, the surface requires a gravel sub-base to be constructed.


Laid synthetic surface: the same material used for poured surfaces but in the form of tiles - widely used in playgrounds, gyms, fitness studios, and manufacturing facilities as a shock absorber.


Cork surface is a new solution for surfacing, used, among other applications, in playgrounds. It is made from recycled oak bark. The surface is characterized by a natural appearance.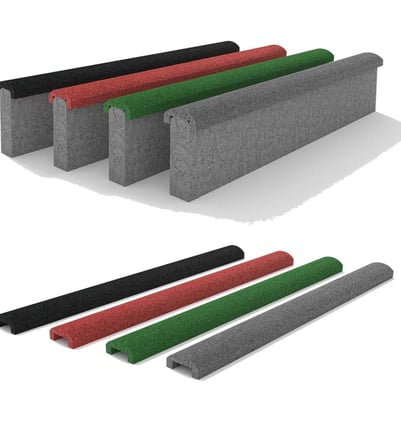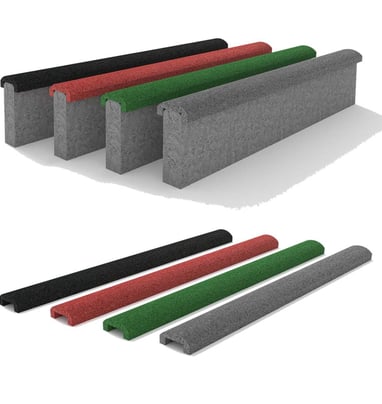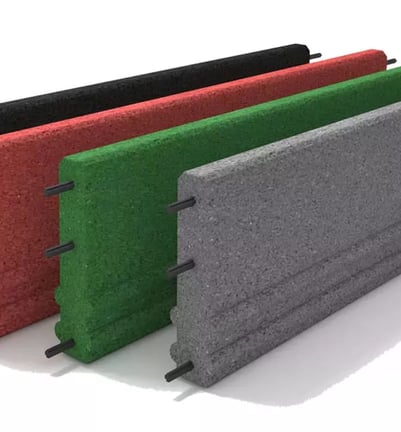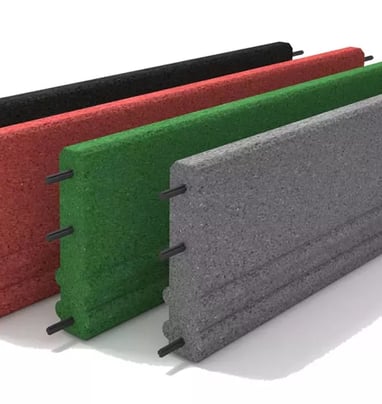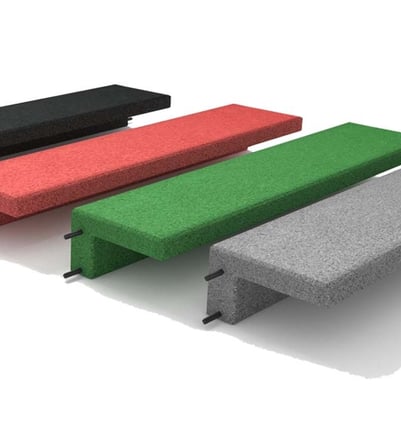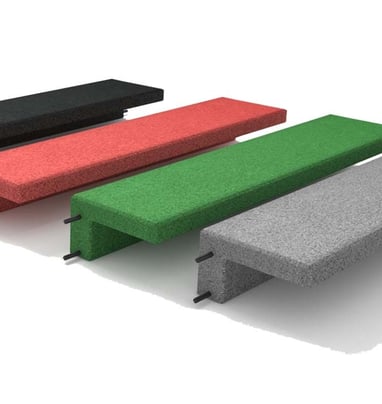 Concrete curb overlays are primarily used for finishing playgrounds to ensure maximum protection for playing children. They are a cheaper alternative to curbs made entirely of SBR material.
Rubber curbs made entirely of SBR granules require more focus to install than using a concrete curb with a rubber overlay due to their flexibility.


The SBR rubber overlay has a wide range of uses and can be used wherever there is a need to protect dangerous ends. The product is also made entirely of SBR granulate.